Zapier Integration for On-the-Fly dynamic PDF Generation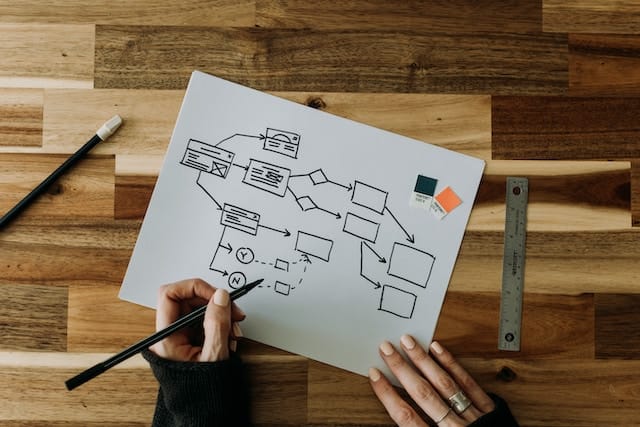 At PDF Factory, we've always prioritized the needs and demands of our users. Since the beginning, we've strived to provide a seamless experience in designing PDF templates. Today, we're thrilled to announce an exciting development: Our new Zapier integration!
Why Zapier?
Zapier stands as an emblem of automation, helping thousands of businesses and individuals to integrate their favorite apps, thereby automating repetitive tasks without the need for coding or relying on developers to build the integration. With this powerful tool, you can effortlessly connect PDF Factory with more than 5,000 apps!
The Perfect Synergy: PDF Factory's Low-Code Platform Meets Zapier
One of the standout features of PDF Factory has always been its low-code platform. We understand that not every business has the resources or desire to delve into the intricacies of coding when all they want is to efficiently create customized PDFs. Our user-friendly interface makes it easy for anyone to design sophisticated PDF templates, even if they don't have a background in programming.
The integration between PDF Factory and Zapier is more than just a convenience; it's a harmonious blend of two platforms built with user accessibility and automation in mind. You can now expand your automated workflow repertoire beyond PDFs, integrating with any of the thousands of apps Zapier supports. It's a partnership that amplifies the power of both platforms, simplifying your life while expanding your capabilities.
How Does the Integration Benefit You?
Automation at Your Fingertips: No more manual interventions! With our new Zapier integration, you can set triggers in other applications to automatically render a PDF from your template on PDF Factory. For instance, imagine closing a sale on your CRM and having a beautifully designed invoice automatically created and sent to your client without any additional input.

Enhanced Efficiency: The integration streamlines your workflow. Need a PDF report every time a survey is completed on your website? Done. Want to generate a personalized thank you letter every time someone makes a donation to your non-profit? Consider it handled.

No More Manual Data Transfers: Avoid the tedious task of transferring data manually from one platform to your PDF template. Zapier handles this for you, ensuring that your PDFs are always accurate and up-to-date.
Setting Up the Integration
Setting up the PDF Factory and Zapier integration is a breeze:
Log in to your Zapier account (or create one if you haven't yet).
Search for PDF Factory in the Zapier app directory. Or click here to go directly to the PDF Factory Zapier page.
Choose your trigger (the event that initiates the action) from another app.
Set PDF Factory as the action and select "Render PDF."
Map the necessary fields, and you're good to go!
Endless Possibilities
Think about the vast potential! With the PDF Factory Zapier integration, you can:
Generate order summaries from your e-commerce platform.
Create certificates every time someone completes a course on your e-learning platform.
Craft beautiful weekly reports based on project management tools' data.
Automatically generate tickets for events whenever a new registration occurs.
... and so much more!
In Conclusion
Our commitment at PDF Factory has always been to ensure that our users have the best tools at their disposal, making their tasks not just easier, but also more efficient. With the introduction of our Zapier integration, we're taking a significant step towards a more integrated, automated, and seamless experience for everyone.
We genuinely believe that this feature will open up numerous avenues for creativity and efficiency for all our users. As always, your feedback is vital to us. Please let us know how the integration is benefiting you and if there are any other features or integrations you'd like to see in the future.